Jumping into the swimming pool water and enjoying a few laps is great for the cardiovascular system. It is a great form of exercise that keeps you away from the stress of real life. By the time you come out of the water, you feel amazing and energised. However, you also leave the pool with an unmistakable smell of chlorine. Whether swimming to chase your dreams to participate in the Olympics or just for the sake of it as a recreational activity, you have to deal with the stench of chlorine.
While its smell is one thing, you also have to deal with many side effects of chlorine on your hair. After all, chlorine is quite corrosive to your hair. Some people have even experienced hair loss due to frequent swimming in chlorinated water. If you're also experiencing hair loss due to chlorine water, you must seek hair loss treatment before it's too late.
But before you start looking for the treatment, it is important to understand how chlorine impacts your hair. And, not to mention the split ends, brittle hair, straw-like hair, and green hair are some effects of chlorine water. Moreover, you need to know how to protect your hair from chlorine water.
Listed below is a swimmer's guide to protecting hair before getting in and coming out of chlorine water.
What is the Effect of Chlorine on Your Hair?
To understand the effects of chlorine on your hair, you need to know that this chemical element has disinfectant properties. Beyond keeping swimming pools bacteria-free and clean, chlorine also purifies drinking water. It also protects crops from pests and is used to disinfect surfaces at home.
While it is amazing for pools as a disinfectant, it is surely not good for your hair and scalp. Here are some ways that it may hamper your hair health:
Chlorine strips off natural oils from your scalp and hair while leaving it brittle, dry, and dull.


It may even lead to hair damage, such as split ends when copper in the water gets oxidised with chlorine. And further bonds with hair proteins.


Eliminates excessive oils from hair and scalp and causes irritation, dryness, and itchiness.


Makes hair strands porous, so it becomes difficult to retain moisture.


Chlorine damages all types of hair. But some types are more sensitive compared to others.
So, it would be best if you were careful when your hair is:
Dry or damaged
Fine
Bleached or colored
Naturally blonde
Chemically treated
Tips for Protecting Hair from Chlorine
Besides consulting the best hair loss treatment in Dubai, you may follow the given tips to protect your hair from chlorine: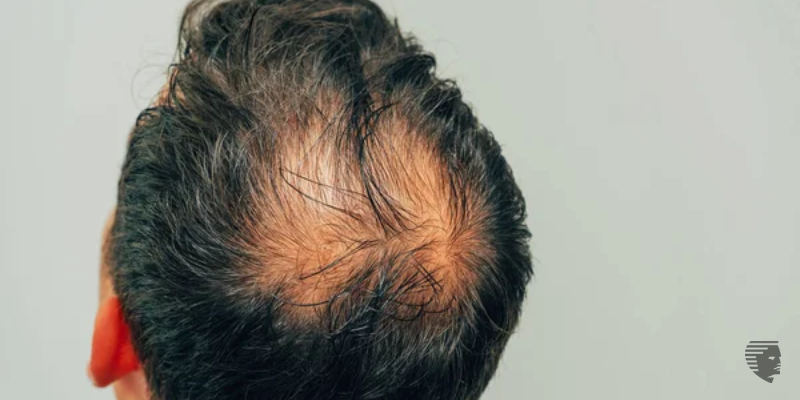 1. Prevent Your Hair from Coming in Contact with Chlorine
One of the best ways to protect hair from chlorine damage is to keep it away from chlorinated water. Whether relaxing in a pool, you need to tie up the hair in a ponytail, braid, or topknot. Hence, aim to keep your head away from water. If your hair comes in contact with water, it may get damaged.
2. Add a Barrier between Water and Hair
Keeping your head away from water is not realistic, particularly when you're in the swimming pool. You can limit exposure to chlorine using a swimming cap. The swim cap not only keeps your head dry but also prevents your hair from chlorinated water. It can prevent chlorine from getting into hair strands while keeping your hair well intact inside the cap. If you are not donning a swimming cap, you can spread a layer of coconut oil on your hair.
It's best to apply oil before you take a plunge. After all, oil forms a protective layer on both hair and scalp while making your hair waterproof. It even prevents hair colour from fading while preventing blond colour from turning green. You can also use olive oil or any other oil for protection. These oils keep your hair well-hydrated during and even after swimming.
The application of the oil may even prevent protein loss due to chlorine water. Hence, there won't be any harsh impact on your hair and scalp.
3. Rinse Hair Before Taking a Dip in Chlorinated Water
You can take advantage of the poolside showers and properly rinse hair with fresh water before getting in the pool. Dry hair is just like a sponge to soak up chlorinated water. But when hair is already saturated, the absorption is slow. With the soaking of freshwater, your hair is less likely to take in chlorinated water.
4. Rinse Hair After Swimming
Rinsing is a great step, but to keep it healthy, make sure to wash your hair as soon as possible after a good swimming session. Even after adding a layer of protection to your hair, make sure to rinse your hair well when you get out of the pool. This will help avoid chlorine & other chemicals that dry in your hair.
5. Replenish Moisture
Chlorine-damaged hair can become brittle and dry. So, it's important to rejuvenate hair with a good moisturiser. However, damaged hair needs something more than a traditional conditioner. It even requires a total shift in your routine.
To take care of your hair, you must remember to keep your scalp in good condition. To keep it well moisturised, you can try massaging Aloe Vera or Argan oil on your hair and scalp. Furthermore, it would be best to try a more intense treatment for moisturising.
6. Leave-in Conditioner
Another important way to moisturise your hair is by applying a leave-in conditioner. The conditioner is useful to replace moisture from hair. But when you wash hair, you need to supplement the scalp oils naturally. This helps lock in the long-term moisture.
7. Use a Nourishing Hair Mask
One more convenient way to nourish your hair is with a hair mask. You can use a deep soak mask to quench the lifeless and thirsty hair with an intensive moisture surge. If possible, choose a hair mask infused with some nourishing oil and keratin.
Once you apply the mask to your hair well, you need to tie in a bun at the top to avoid getting it wet. If your hair gets wet, you can shampoo later or if you are still by the pool or at the beach, rinse it thoroughly in the shower.
Since your hair is properly primed, it is ready to combat the side effects of chlorine or other chemicals. You can enjoy your swimming tension-free!
Do not Neglect Your Scalp.
Like your hair, the scalp also becomes dry whenever exposed to pool water. If you feel itchy, it's advised to soothe your scalp with an effective antimicrobial toner. We recommend you consult a hair specialist to suggest you use a quality scalp tonic.
All you need to do is apply it after washing and gently towel dry your wet hair. You can treat the scalp with a soothing scalp mask or Aloe Vera gel for intensive hair treatment.
Does Chlorine Turn Your Hair Green?
Contrary to popular belief, chlorine doesn't give your hair a green colour. Your hair may even turn green with the presence of some hard metals like manganese, copper, and iron in pool water. Nonetheless, chlorine plays an important role in certain oxidising metals. All these metals are likely to stick to your hair, which then turns it green. Meanwhile, your hair colour starts appearing ashy and dull. But with proper hair treatment before and after swimming, you are not likely to see all these issues.
Conclusion
Chlorine is probably the harshest chemical you have to look after, when taking care of your hair after swimming. No matter how useful it is to disinfect the pool, it is equally harmful to your hair. Since you cannot avoid it, the best alternative is to take care of your hair by keeping it protected. Not only does this help you reduce the side effects of chlorine on your hair, but it also gives you a great experience in the pool.
If you are experiencing hair loss due to frequent pool water use, it's important to find the right hair loss clinic in Dubai. After all, the experts can help you take the appropriate measures to prevent chlorine damage on your hair.
We hope our guide to hair prevention from chlorine water is helpful for you. Do share your views on the tips mentioned here for hair protection.